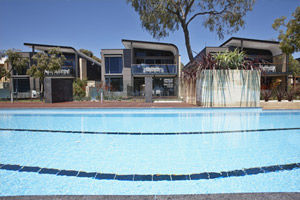 For Leavers in Dunsborough and Busselton, Leavers sometimes ask about Aqua Resort as one of the resort options for their Leavers Celebrations in November. It's located within short driving distance to the town centre and is super close to the beach.
There is transportation to the Leavers party area (Leavers wristbands for entry at The Zone) as there is with other resorts and hotels in the region so there's no fear of missing out. It's a fun venue with a pool, outdoor spa, gym, steam room, tennis courts and more.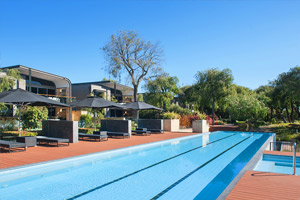 There are several types of apartments, houses and suites at Aqua Resort, some of which can hold up to 10 people. The venue has a nice vibe, and so does Dunsborough in general, so it's clear to see why people pick this area over Schoolies in Bali. Whilst Aqua Resort is at a higher price point than most Leavers venues, some Leavers like to go for the luxury feel that you get with 3 or 4 of the Leavers resorts in the area… And who can blame them! Leavers is about having a great time!
Sure Thing Schoolies is an Official Leavers Accommodation provider for Dunsborough (including Yallingup, Margaret River and Busselton), so if you're looking for some awesome Official Leavers accommodation, cabins, chalets, villas, units, houses, or campsites like The Aqua Resort Busselton then give us a call on 1300 49 59 69 or email us on schoolies@surething.com.au
The good news is that we're open 24 hours a day 7 days a week, so instead of wondering where you should book Leavers, you can contact us right now and we will tell you the full range of Leavers luxury apartments, hotels, resorts, cabins and caravan parks available in all of the Dunsborough region.
Sure Thing Schoolies is fully licensed and ATAS accredited and is an Official Australian Leavers provider.