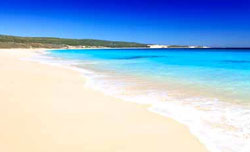 Dunsborough is one of the best and most popular, coastal towns in Western Australia. Located 250km south of Perth in the South West of Western Australia, Dunsborough has some of the best white-sandy and sparkling beaches. It also has one of the largest accessible dive wrecks in the Southern Hemisphere.
There's also plenty to do in the way of activities, including stunning coastal walking and cycling trails, canoeing/kayaking, scuba diving, fishing, sailing, snorkelling and surfing. For those who like to shop there are plenty of gorgeous boutiques and shops, and at night there's a great vibe with brew houses, wine bars and pubs with live music.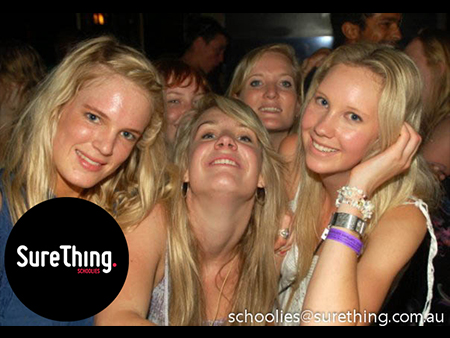 Dunsborough Leavers is known for its fun, beach party atmosphere. It's a place where you can explore the local beaches, enjoy the activities and experience the local culture during the day, and then take part in the awesome Leavers vibe at night. It is also considered one of the safest Leavers locations while still containing all the elements that make Leavers week so memorable.
Celebrating Leavers in Dunsborough has become hugely popular, so if you're finishing high school and you want to have a great week out of town, head down south for an awesome week of celebration and fun. It's away from the hustle and bustle of Perth and a perfect place for Leavers to kick up their heels and party.
The Dunsborough Leavers accommodation (apartments, hotels, resorts, backpackers) always fills quickly, so make sure you book early to avoid disappointment.
To take the first step, fill in the form below or email us at schoolies@surething.com.au
We're only one click away!
All employees at Sure Thing Schoolies are Fully Accredited and Qualified.